'CARNIVAL' Rainbow Beach Umbrella 230cm $119.95
Click Any Image to Enlarge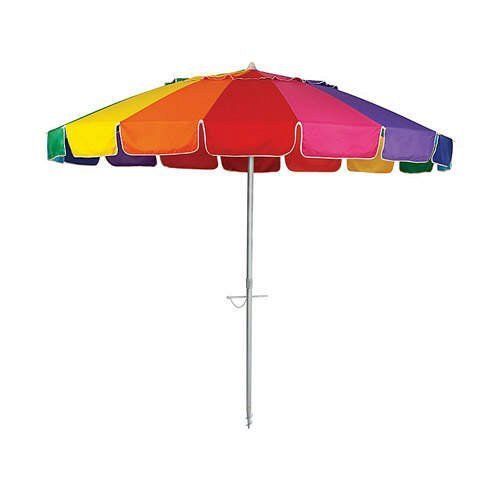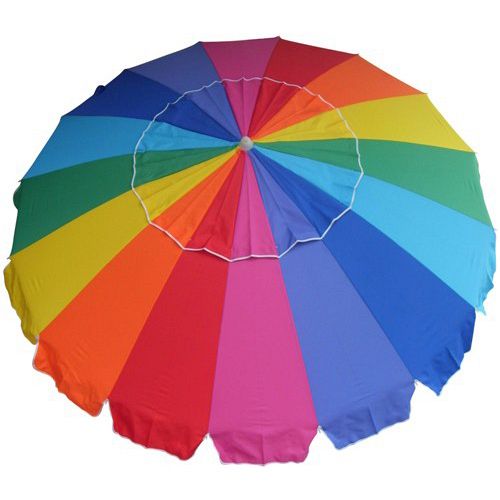 'CARNIVAL' Rainbow Beach Umbrella 230cm $119.95 Description
Lightweight but strong – 3.5kgs approx. with anodised – two piece non rust poles
Long lasting 420D Oxford Polyester mildew resistant fabric tops
Excellent UV protection UPF 50+ ( blocks out at least 98% of harmful UV rays)as tested by ARPANSA.
Unique Quik Twist self-anchoring auger that locks into the sand - helps prevent blow aways. No extra sand anchor/holder is required.
Oversized two piece vented top which also helps prevents blow aways.
Please note beach umbrellas should not be used in moderate to strong winds. Please see our shipping and return policy - if you have any doubts
Wider than normal canopy - maxi 8 foot (230cm) , so the whole family plus friends can relax at the beach in shade.
Height of pole is 225cm from tip to top
Every beach umbrella comes in its own fabric over-the-shoulder carry bag. 135cm long when packed.
Three (3) position tilt feature.
16 flexible fiberglass ribs,giving a quality product.